May 8, 2014 at 2:27 pm
#2736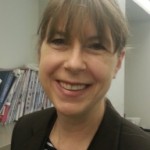 Karen Chaffee
Participant
I read the article word by word. It will take some time before I can, in my incomplete way, understand it.
#
An explanation of gravity waves is found in "The End of Physics' by David Lindley. As pretty much an amateur, I have to read carefully to understand.
#
Lindley gives a nice image of gravity waves. If gravity is a heavy sphere on a the 'mattress' of spacetime, gravity waves are caused by movement of that massive sphere, causing undulations in the spacetime. Gravity waves have never been directly detected. They are far too weak. My understanding is that gravity waves until now have been inferred by the changes in energy of other radiation or systems.
#
On Wikipedia, it is stated that, as of early 2014, gravity waves have not been detected. http://en.wikipedia.org/wiki/Gravitational-wave_detector.
#
The wiki article, however, goes on to report this March 2014 finding, calling the waves the 'imprint of gravity waves' in the 'cosmic microwave background' which, 'if confirmed, would provide strong evidence for inflation.'
#
I'm confused about whether this is the actual first detection of gravity waves or not! (or whether it is an inference, based on the energy changes in the microwave radiation) (It interests me because I once wrote an (unpublished) sci fi book where a civilization does detect gravity waves–with their minds!) Honestly, I would have thought the _first actual detection of gravity waves_ would be much bigger news not in regard to inflation, but because their existence is postulated by general relativity.
#
A commenter on the NYT article said this, but is he right?
#
"To be completely correct gravity waves were not detected directly in this experimental result. What was detected was a small, but larger than expected, special polarization of the photons in the Cosmic Microwave Background. This polarization effect (think of polaroid sunglasses reducing light intensity) was predicted to occur by theories of Big Bang inflation which contained intense gravitational waves. So this is an indirect measurement of gravitational waves"
#
By the way, until last week, I had not truly understood cosmic microwave radiation and its significance (I knew others were excited, I just didn't grasp the physics). However, in preparing for my 'salon' I read a number of books, among them, "A Universe From Nothing" by Lawrence Krauss (by the way, he is mentioned in the article.) I had to read most of the other science books I'd purchased slowly, line by line, attempting to understand them, but the Krauss book reads like a novel. He is a terrific science writer. If there is another person out there who doesn't really understand 'inflation' or 'cosmic microwave radiation', I refer you to this book, and chapter 3, 'light from the beginning of time'.
#
This same book has a chapter on Guth and inflation: chapter 6: the free lunch at the end of the universe.