FREE MEMBERSHIP
View Member Profiles
View Conversations
View all Blogs/Resources
Receive Briefings
Purchase courses
Sponsors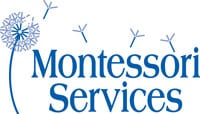 Bring awe and wonder to your classroom with our books on Cosmic Education. We also provide busy teachers with hard-to-find items, specialized materials for Montessori classrooms, and intriguing complementary resources that will help create rich environments.
TIES offers the Master of Education in Integrative Learning. The course of study has the courage and wisdom to seek what is most important, the very essence of what it means to be human and live well upon this earth.
Encourages and supports a spiritual orientation to life, promotes the practice of prayer, meditation, and service to others, and helps bring about a deeper spirit of unity among humankind.
View all Sponsors