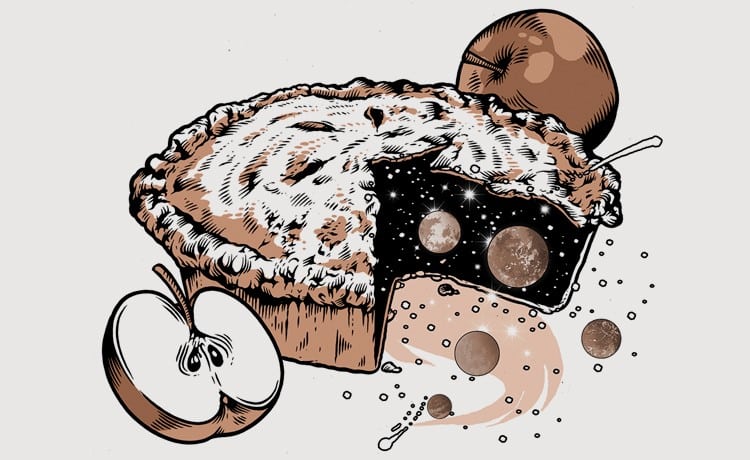 Events Details
Date:
May 6, 2020
Time:
7:00 pm - 8:30 pm
Sponsor:
Cosmic Adventures
Website:
https://cosmicconversations.weebly.com/cosmic-connections.html
Location Details
Event Location:
Online webinar, online, online, North Carolina, United States
Details
Astronomer Carl Sagan once wrote, "If you want to make an apple pie from scratch you must first create the universe."  From the food we eat to the way we live to our place in the universe, cosmic connections are everywhere. Join astronomer Stephan Martin on a journey to the far reaches of space and time as we explore cosmic questions and how they relate to daily life. In each session Steve will give a presentation on an interesting aspect of the universe and our relationship to it with plenty of time for discussion and questions.
​
Each class is $12 and classes will be held online for the immediate future.
This weeks topic is Stars for Breakfast: A Cosmic History of the Food We Eat
Steve connects up the food we eat with the history of the Earth and the cosmic environment we live in. Eating local has never been so cosmic!
For more information or to register, please visit https://cosmicconversations.weebly.com/cosmic-connections.html
Contact Details
Email:
[email protected]
Phone:
8287470432
Category(ies):
---